Wonderswan English translations
For the first time ever. real English translated cartridges are being worked on.
New Sega Saturn Bulk Slash English Translation avalible
A truly amazing project. The team behind the Bulk Slash translation deserve a great deal of respect. Not only did they add TWIN STICK support, But they added English voice acting to each pilot. visit the link below to enjoy this amazing game. and pick up a copy for your self on our site.
https://segaxtreme.net/resources/bulk-slash-english.105/
new game listed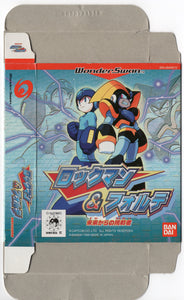 Megaman & Bass CHALLENGER FROM THE FUTURE in english
Don't forget to check out the people who helped us with these English translations.
https://www.romhacking.net/community/1393/
Rainbow Islands Putty's Party
A big thank you to https://twitter.com/translatorWS for his endless work on translationg and working on all the new WS games.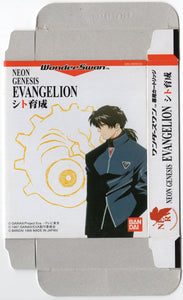 Neon Genesis Evangelion Angel Raising Project
This interesting EVA game was translated by Anime Game Translations Team. Please show them some love and check out there stuff.
https://www.romhacking.net/community/6082/
Chocobo no Fushigi na Dungeon
This is another interesting project that was worked on by Specialagentape. another classic to share with your friends. Visit there webpage to learn more.
https://www.romhacking.net/translations/5525/
https://twitter.com/SpecialAgentApe
https://twitter.com/swaarm
https://twitter.com/offalynne